Join our fun and super experienced coaches in the best backcountry destinations in BC, Yukon, Arctic, and a couple special international locations.
We just can't get enough of these awesome locations and can't wait to share experiences with everyone that joins us.
Let us do all the organizing and the chefs all the cooking! Giving you more time to focus on your riding, some relaxing, sharing good times with new and old friends, and experiencing all the wonders of our backcountry setting. Each camp offers different terrain and time for skills sessioning with our coaches, while riding along fun singletrack trails through some of BC and Yukon's most stunning terrain. Come solo or grab some friends for what will be the best time you'll have all summer!
Check out the links here for more information and sign up for one of your funnest camps you'll ever do!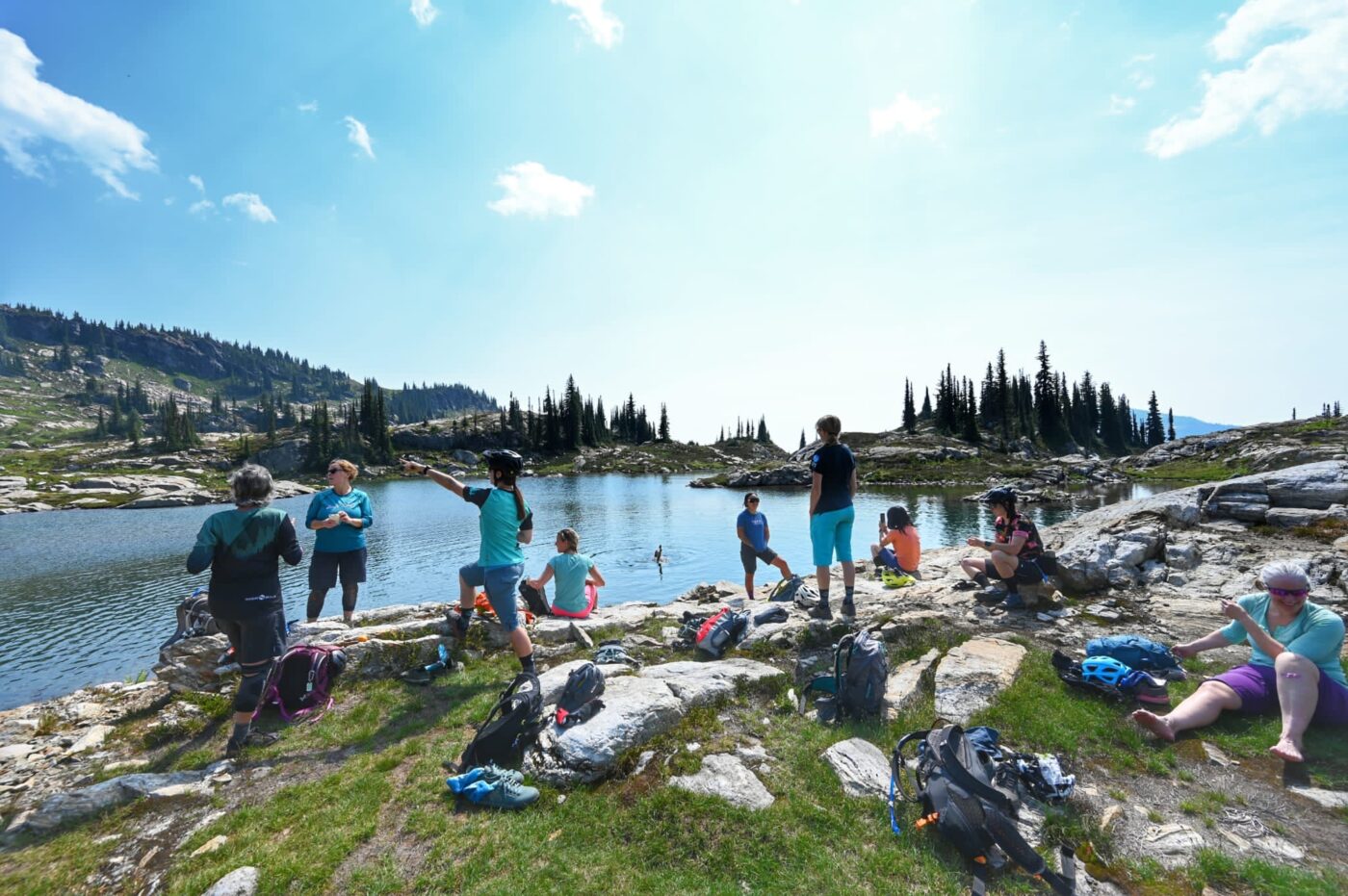 Sol Mountain Retreat – Aug 4-7, 2023 *2 spots left!
Yukon Nothern Lights or Solstice Retreats – Northern Lights Camp: Sept 5-9, 2023. Solstice Camps: check back for dates in June/July 2024
Retallack Ladies Shred Session – Sept 14-17, 2023
Chilcotins Explorer or Alpine Backcountry Camps – Check back for July/Aug 2024 dates
Croatia Treasure Island Retreat May 31 – June 7, 2024
Peru Andes Adventure Nov 3-11 2023, Nov 1-9, 2024