Sol Mountain Backcountry Retreat Aug 4-7
Sol Mountain Backcountry Retreat Aug 4-7
August 4 - August 7
$1,850.00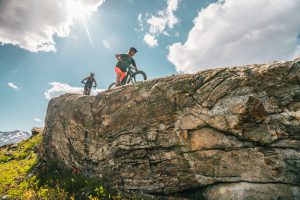 Come explore the beautiful alpine trails at Sol Mountain with Sweet Skills on one of our favourite retreats!  Learn, laugh, and relax in the wide open spaces of the Monashee mountains while staying the comfort of a private lodge.
Sweet Skills has been running sold out camps since their inaugural camp 7 years ago. The terrain offers an incredible learning experience for the intermediate to advanced rider.  Each day of this 2 and half day camp will bring new skills on new trails.   With a variety of trail types ranging from technical (up and down!) to flow,  with jumps and rock features – the riding will have you hooting and hollering!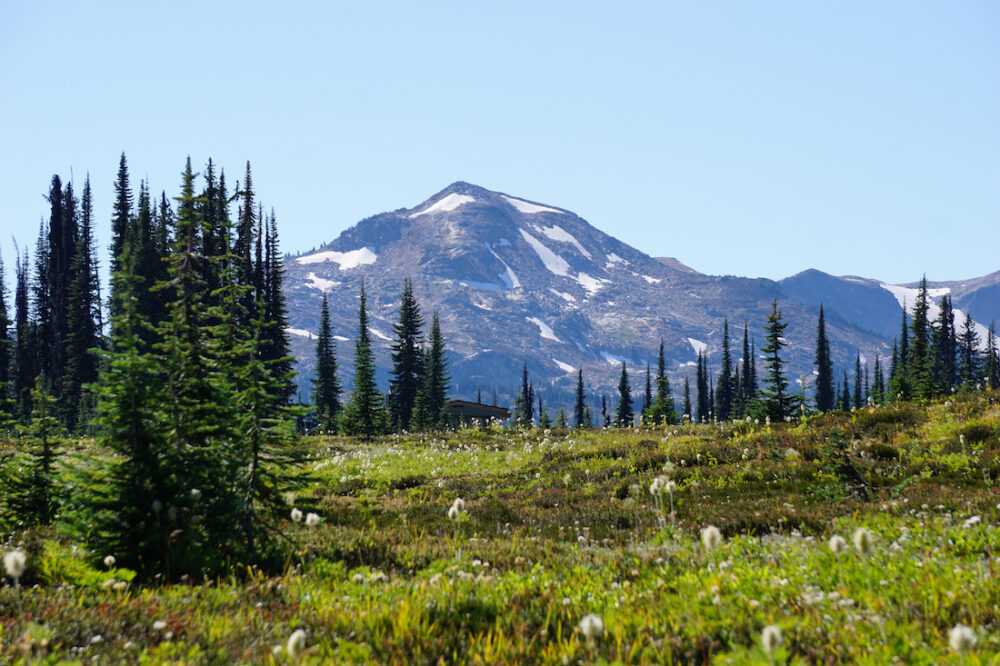 The biking is not the only highlight of this trip.  Time off the bike can be spent hiking, canoeing, swimming or just chilling in the sanctuary of the lodge.  There will be daily stretch sessions to keep you limber, afternoon patio hangs and a chef preparing you yummy meals.
After a year off of riding due to injury I was looking for a riding adventure to celebrate my return to riding. The Sol Mountain trip did not disappoint! Amazing scenery and trails, delicious food, awesome group of ladies to ride with, and skilled coaches. I can't wait for the next trip!  Kristen
Skill & Fitness Level:
Skill Level: I-A (Int – Adv)  Fitness Level 3-6 The riding terrain is intermediate with some technical rocky climbs, some advanced rocky bluffs and lots of rolling technical singletrack descents.  There are options for ride lengths and difficulty with different group options.  Rides will be up to 25km in length, but ridden at a chill pace.  The goal is to work on skill and soak up the views while eating lots of snacks!
*Unsure if this is the right clinic for you? Please email us with questions. See itinerary link below for details.
INCLUDED

2.5 days of skill sessions and guided rides with Sweet Skills coaches
3 nights cozy accommodation at Sol Mountain Lodge
Delicious meals from dinner on the first night to lunch on the last day
Daily outdoor mobility sessions pre-ride and relaxing stretch post-ride
Afternoon short hike to nearby lake for a dip or a canoe
Après activities including sauna, bonfire, games, sipping a drink on the deck..
Sweet Skills swag, prizes and discounts from sponsors
Price & Payment:
$1850 +gst Regular Rate. $600 deposit to book, remainder due 60 days prior *Payments by credit card incur an extra 2.9% fee, Etransfer payments have no fees.  Send Etransfer payments to info@sweetskills.ca
15 participants max per camp
*Private rooms not available
Itinerary

DAY 1:

Meet the group in Revelstoke at 3pm and head out as a convoy for the drive up to Sol Mountain Lodge.* We park just 2km from the lodge which allows you to enjoy a short pedal up through the meadows to loosen up those driving legs and breathe in the fresh alpine air. Check into your rooms, get the lowdown on the lodge and meet the group while enjoying some appies. Dinner follows shortly after as we kick back to enjoy the first night and rest up for some fun riding ahead!

DAY 2:

Every morning you're not only greeted with some awesome views out your window but a hearty breakfast to start the day. Limber up with an outdoor mobility session then be led through a bike and safety check before starting with the first days' skills and ride. Today is a great intro to the lower trails where you'll find tons of fun features to learn and practice your skills. After a few hours of skill sessioning and riding we take a break at the lodge for lunch before switching gears for the afternoon's activities. Explore a hiking trail to a nearby lake with an option to canoe, swim, or just relax. Après snacks and drinks  await us when we return from our lake excursion.  Time to hang on the deck and gab about all the fun things we learned during the day, all while a delicious dinner is being prepared for us.

Aprox Daily Stats: 12km /  3-4hrs (300m vertical climb and descent)

DAY 3:

Load up this morning on a hearty breakfast as today is our big ride to Caribou Pass! Pack your swim trunks since a dip in the lake is the only way to get the full Sol Mountain experience. After a mobility warm up we make our way up the climb with lots of breaks to session some uphill technical features, grab some sweet photos and munch on homemade energy balls from the Lodge. Your efforts will pay off! Enjoy the breathtaking views at the Pass while we break for lunch then ride over to Sol Lake for another opportunity to soak up the beauty of the alpine before the descent. Options for more or less riding for different abilities. Back at the lodge for some relaxing, stretching, and recapping the best parts of the day while enjoying more amazing food and local wine.
Tonight is a fun night with prizes for everyone, stories, and tons of laughs.

Aprox Daily Stats: 25km /  5-7hrs (1300m vertical climb and descent) Shorter option available

DAY 4:

Your last day at Sol Mountain will allow you the option of working on some more skills, riding some favourite trails again, or tackling the climb to the lake cuz you just couldn't get enough! After lunch on the trail or at the lodge, we say our goodbyes and depart by 1pm for the drive back down the mountain and to your destination. Lots of great memories, photos, and new friends to make you smile for the rest of the summer.

Aprox Daily Stats: 12km /  3-4hrs (300m vertical climb and descent)

**Itinerary subject to change at any time due to weather or other unexpected circumstances. No refunds for schedule changes.

More Details

Within 1 week of registering, you'll be emailed a ton of information including details on pack list, bike prep, Revelstoke to-do, and FAQ sheet. Check out the Sol Retreat FAQ here in advance.

GETTING THERE:

Participants are responsible for getting themselves to Sol Mountain Lodge. Our tranquil backcountry sanctuary that we will call home for 3 days is located deep in the  Monashee Mountains at an elevation of 1900m. The closest town is Revelstoke which is well worth an extra day or 2. The drive to Sol Mountain Lodge from Revelstoke is 30 minutes on paved highway then 1.5+ hours on an FSR road. An SUV or Truck is recommended with good tires. Carpooling is often possible.

GEAR NEEDED:

All-mountain bike (140-160mm travel) – there will be lots of pedalling (see itinerary for ride stats), knee pads, all bike gear, 15L pack, lodge clothes and yoga mat (if you have one)

THE LODGE & ROOMS:

Sol Mountain Lodge is a large 3 story, fully stocked oasis with beautiful open spaces for socializing, dining, stretching and relaxing.  There is ample deck space to host post ride après or to sip on your morning coffee while taking in the views.  Most rooms come with 3 beds but usually have 2 lodgers staying in them unless other wise requested. There is lots of space for storing / drying gear, and all the bedding and towels are provided. Multiple shared washrooms with warm showers are throughout the lodge. A few steps away is a separate building is a sauna for those chilly days. Bonfire pit and many trails throughout the meadows are close by.

WAIVERS:

Each guest will be required to sign a Release of Liability, Waiver of Claims, Assumption of Risks and Indemnity Agreement at time of registration, prior to start of trip. Click here to view and fill in the online waiver at time of booking.  Participants are required to inform Sweet Skills of any allergies, medical conditions or injuries that might affect their riding or health and any medications taken.

AGE:

Minimum required age is 18 for our camps and clinics. Requests can be made on a case-by-case basis. It's recommended for youth between the ages of 14 and 18 to be accompanied by a parent or legal guardian.

Cancellation Policy

Guest Cancellation

Outside of 60 days:

Payments made for any camp cancelled outside of 60 days before the start date of your reservation will be refunded less $75. Or transfer 100% of balance to another camp during the current season or carry over for 12 months. After which time it is non-refundable.

Within 59-30 days:

Payments made for any camp cancelled between 59-30 days of the start date of your reservation will be refunded less 50% of the total fees paid. Or transfer 100% of balance to another camp during the current season or carry over for 12 months. After which time it is non-refundable.

29-0 days:

Payments made for any camp cancelled within 29 days of the start date of your reservation are non-refundable and no credit is available for future camp. Your camp entry can be transferred to your friend (of similar ability) for no cost. If Sweet Skills is able to fill your spot you will receive a refund less 50% of fees paid.

Trip Cancellation Insurance

Our guest cancellation policy is firm and we recommend you purchase a trip interruption/cancellation

insurance policy to avoid disappointment should you need to cancel your trip last minute. Travel insurance can be purchased through World Nomads, or your travel agent. Ensure your travel insurance covers you and your equipment and that your current health insurance covers the unforeseen like medical flights and back-country emergency rescue.

Sweet Skills Cancellation

Sweet Skills reserves the right to cancel or adjust a reservation at any time due to minimum participation requirements not being met, or any other circumstance that arises. Should Sweet Skills need to cancel or reschedule your reservation you will be offered 100% credit to reschedule for another date, or option of a full refund.

Cancellations due to a 3rd Party/Unforeseen Circumstances:

Should your booking need to be cancelled due to extenuating circumstances beyond our control, including

(but not limited to): border closures, cancellations of any sort from Lodges or other 3rd party operators, government-initiated shutdowns due to a pandemic or wildfire, extreme weather which is deemed by Sweet Skills to be a safety issue. Sweet Skills may offer you a 100% credit to reschedule for another date, or give you the option of a full refund minus 10% of the deposit paid.

Should any necessary changes affect your pre and/or post-tour travel plans, Sweet Skills will not be responsible for additional expenses incurred by guests (non-refundable airline tickets, rental cars, hotel reservations, etc.) Again, we recommend you have purchased your own trip insurance policy.

ITINERARY CHANGES & WEATHER:

Every attempt will be made to adhere to our scheduled itinerary, we do not plan to make changes ahead of time. However, participants acknowledge and willingly accept the possibility of unexpected changes to our route, timings and itinerary. Safety issues, weather and/or any extenuating circumstances beyond our control may contribute to this possibility. Should these changes affect your pre and/or post-tour travel plans, Sweet Skills will not be responsible for additional expenses incurred by guests (non-refundable airline tickets, rental cars, hotel reservations, etc.). No refunds will be given for itinerary changes. We ride rain or shine! Riding in the mountains means we can encounter variable weather at any time and participants must be prepared for this. Weather can also change very last minute, therefore we do not cancel trips with forecasted rain or smoke unless our accommodation and transportation partners are shut down.