Whistler Women's Heli Camp
Whistler Women's Heli Camp
September 9 @ 10:00 am - September 10 @ 4:00 pm
$875.00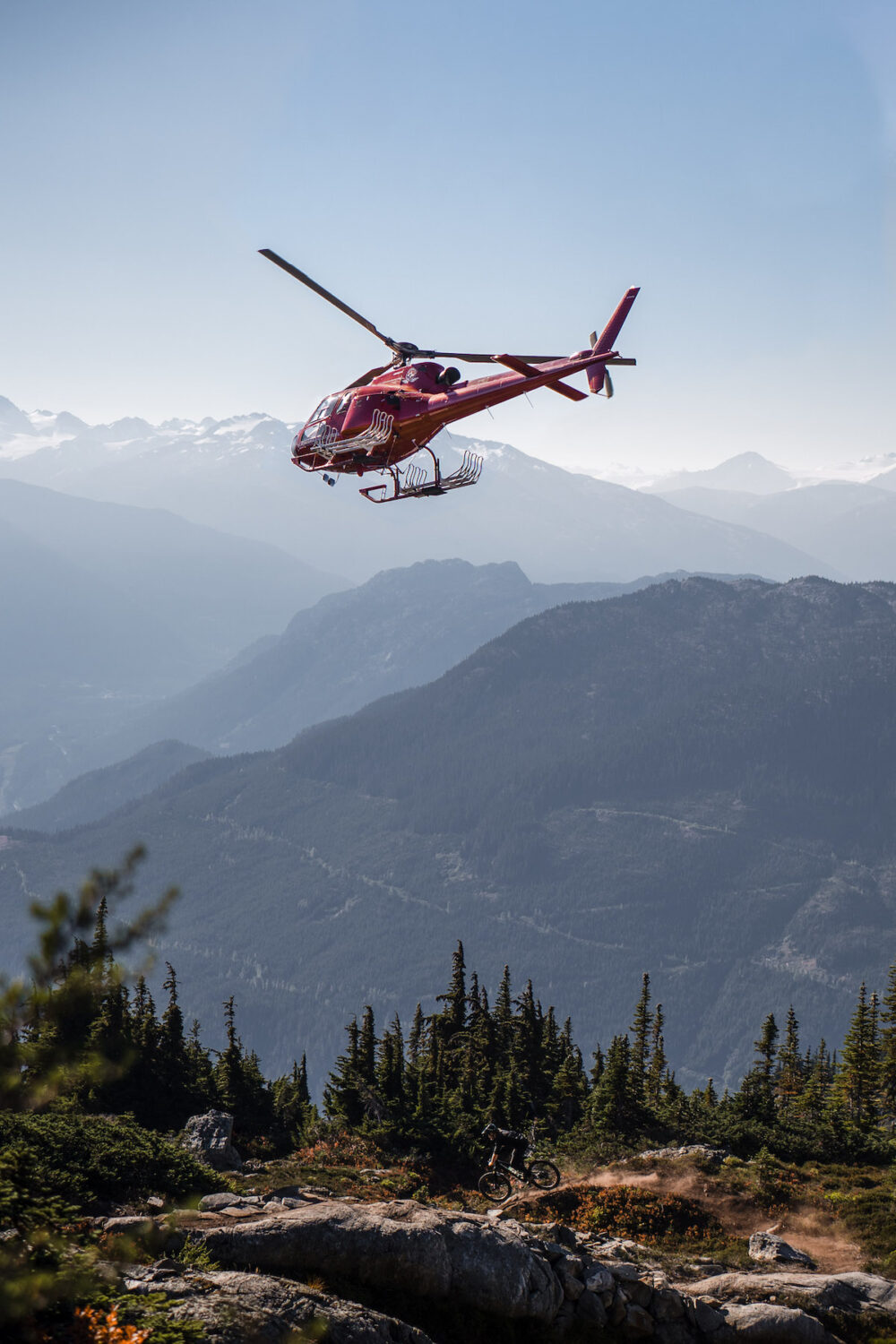 What goes up must come down!  Join Sweet Skills coaches as we fly up by helicopter to the high alpine above Whistler/Pemberton and enjoy the thrill of not only the express route to the top but the descent, the views, and the super fun newly built singletrack trail!
This 2-day clinic is geared around getting you set to shred the Whistler backcountry.  On day 1 Sweet Skills coaches will spend a good amount of time in the Whistler Valley trails building and refining your technique on cornering, technical descending, braking, air awareness, and overall riding strategy.  Our goal is to bring your confidence and skills way up, so that you have the most FUN possible on day 2…..which is heli day!
Day 2, the day we have been prepping for!  Time to take what we learned on day one and put it to the test on this super awesome backcountry trail.  The coaches will be there to guide you and help you slay this descent, all while blissing out to the surroundings – hello views!  Enjoy another tasty made for you lunch perhaps by an alpine lake or another amazing trailside spot.  This day will leave you with endless good vibes and ear to ear grins for days to come!
This camp is open to any Intermediate and up rider who is keen on a full 2 days of riding and learning tons of skills!
Skill & Fitness Level:
Skill Level: I-IA  Fitness Level 3+ *Unsure if you're fitness level and ability match this camp? Call Sylvie to discuss: 604-966-8330. See itinerary link below for details.

INCLUDED

2 days of coaching and riding with Sweet Skills coaches
1 heli drop to the alpine with AlpX Heli
Locally sourced packed lunch both days
Après on day 2 (location TBC)
Sweet Skills swag, prizes and deals from sponsors
Saturday Sept 9: 10am-4pm Skills Day in Whistler
Sunday Sept 10: 10am-3pm Heli Drop & Skills, 4pm Après
Price & Payment
$875 + gst  *Payments by credit card incur an extra 2.9% fee, Etransfer payments have no fees. Send Etransfer payments to info@sweetskills.ca
12 people max (3 groups = 1:4 ratio)
*accommodation is not included