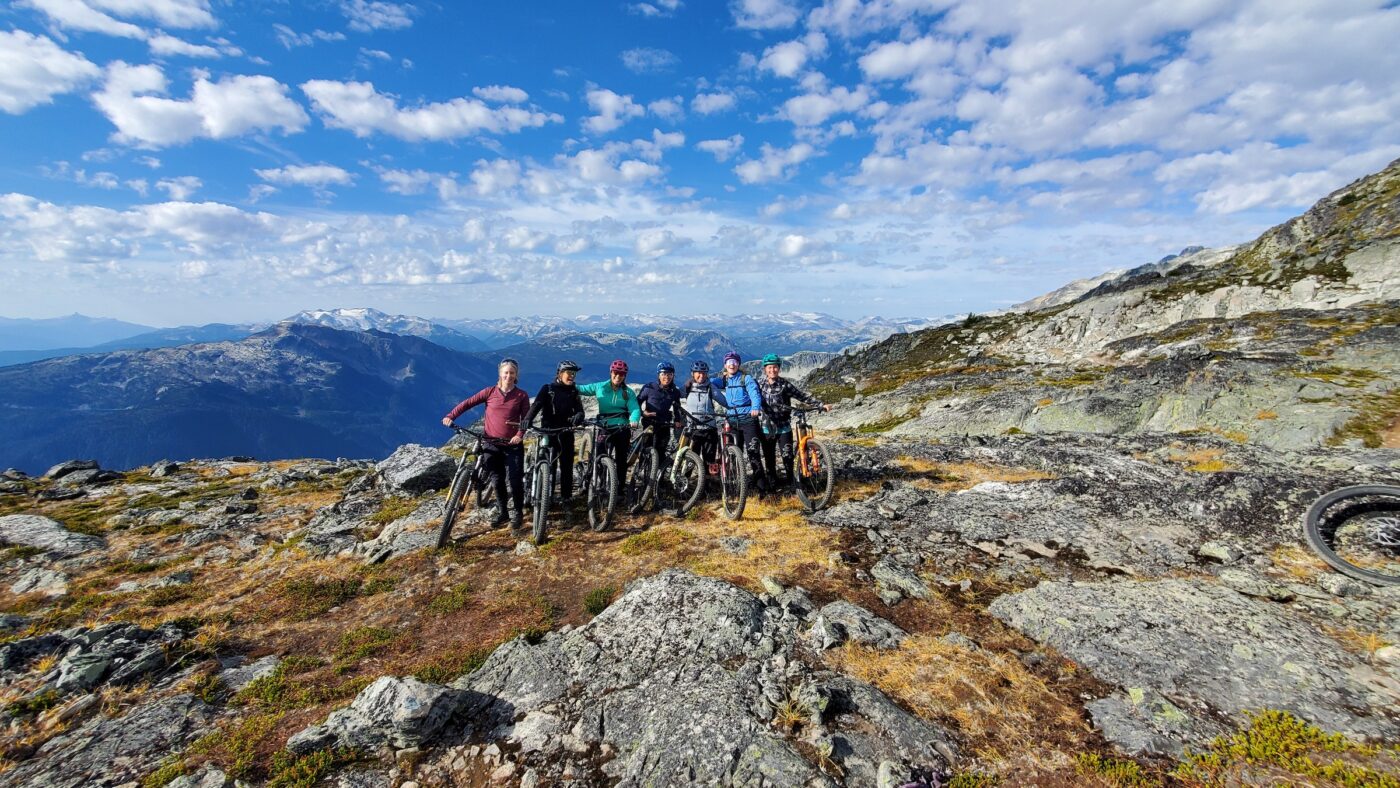 Introducing our exciting new camp concept, born in 2023 and back for 2024 – the Sea to Sky Heli Camp! Get ready for an unforgettable three-day adventure in the world famous Sea to Sky corridor, where we've combined 3 locations, top-notch coaching, and a dash of helicopter magic. Our all-inclusive camp takes you on an epic journey through Squamish, Whistler, and the pristine wilderness near Pemberton, ensuring you experience the very best of this stunning region.
Day 1 kicks off in the lush Squamish forests, with Sweet Skills coaches honing your skills on cornering, technical descents, braking, rock rolls, and overall riding

strategy. We're on a mission to boost your confidence and abilities, setting the stage for maximum fun.
Day 2 is our Whistler Fun-Day, where you can choose between shredding the Whistler Bike Park or opting for a valley cross-country adventure. Learn the art of jumps, berms, drops, and enjoy an adrenaline-fueled day, all under the guidance of Whistler Bike Park Coaches who are also your Sweet Skills hosts.
Day 3, the grand finale, takes us high into the alpine above Whistler / Pemberton, courtesy of a thrilling helicopter ride. You'll savor the express route to the mountaintop, followed by a fun technical alpine descent with jaw-dropping vistas, leaving from the alpine to a lush old forest and finally to the valley floor. Our dedicated coaches will make sure we hit all the best spots for photos and skill sessioning, ensuring you conquer this epic descent while soaking in the breathtaking surroundings.
This camp is designed for solid intermediate riders and above. Immerse yourself in three days of epic riding and skill-building with endless good vibes and ear-to-ear grins for days to come!
SKILL & FITNESS LEVEL
Skill Level: I-IA  Fitness Level 3+ Strong intermediate ability is required to have maximum fun on the heli descent.*Unsure if you're fitness level and ability match this camp? Call Sylvie to discuss: 604-966-8330.

INCLUDED

3 days of coaching and riding with Sweet Skills coaches
1 heli drop to the alpine with AlpX Heli
2 nights accommodations at Nita Lake Lodge (option to opt out for locals)
2 dinners and 2 breakfasts
Locally sourced packed lunch on all 3 days
Bike park ticket for day 2
Après each day (location TBC)
Sweet Skills swag, prizes and deals from sponsors

DATES & PRICING
Check back soon for updates and registration date.
Based on minimum 4 riders/heli and maximum 20 people / 5:1 ratio