May 6 @ 9:00 am - 12:00 pm
$95.00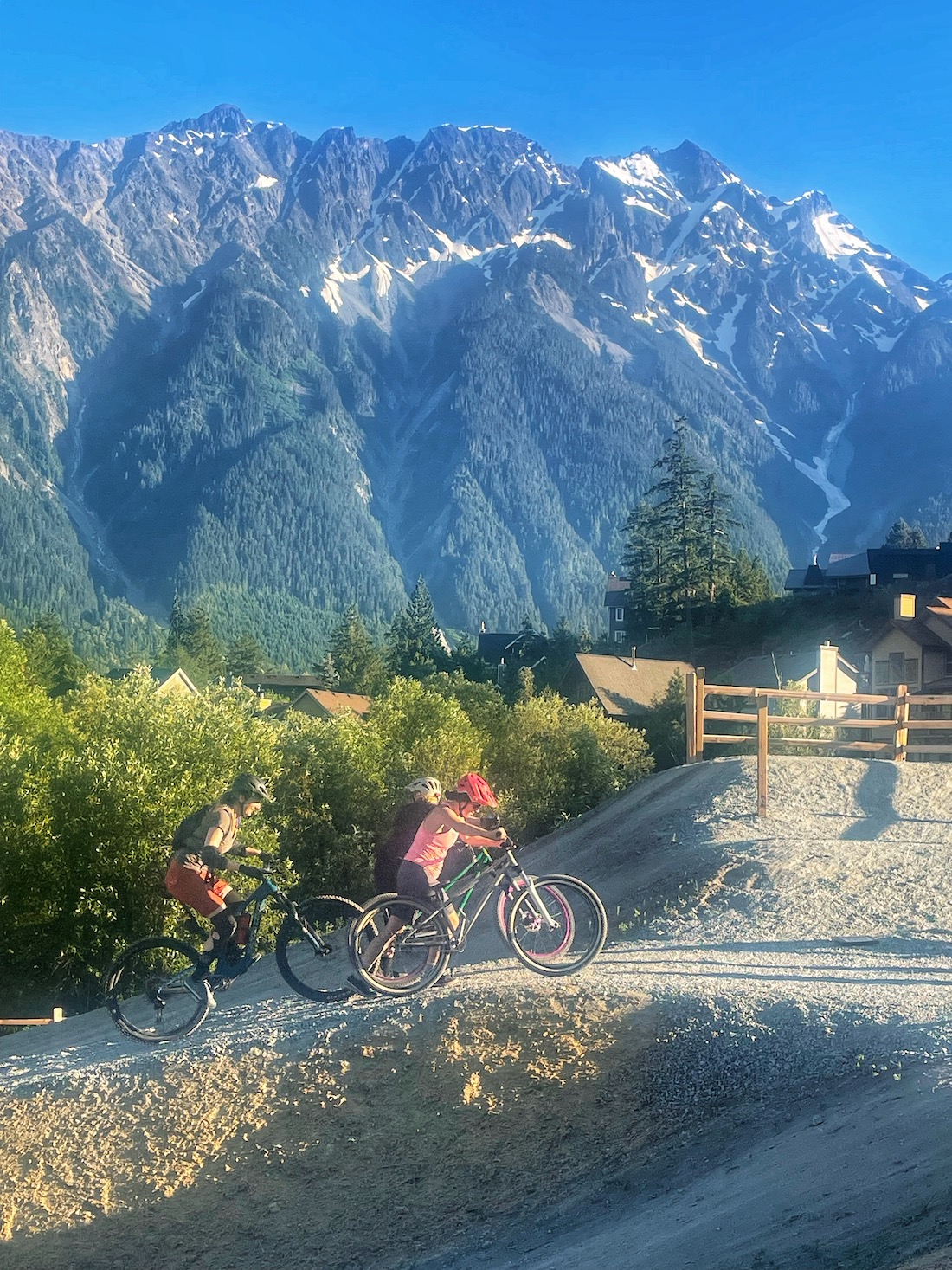 Being in the air is one of the funnest parts about biking (in our opinion!) – come find out how to do it safely!  Hammer out fun pump, jump 'n drop moves at the new Pemberton Bike Park. These sessions are jam packed with the skills you need and have always been wanting to add to your biking tool-kit!
This clinic is not about 'sending' it big in the trails… we focus on mastering the 'how to' of pumping & jumping by working on perfecting our technique in the skills park (repetition, repetition, repetition!)  We will then take all that practice to the trails, where we will teach you to pop off natural features, try some table top jumps, and carve up some sweet corners! *the trail riding portion is not included in the shorter evening sessions
Join us for one or all of our Pump 'n Jump sessions. If you are interested in doing more than 1,  email for a discount code which will give you $10 off each clinic when signing up for more than 1 date.
Sessions: First Saturday of the month: April/May/June. Saturday sessions are 3 hours and will include trail practice!
Or first Tuesday night in July. Evening sessions will be 2 hours all at the Skills Park.

Skill & Fitness Level:
Skill Level: Int to Adv  Fitness Level 3-6 *Unsure if this is the right clinic for you? Please email us with questions.
Price & Payment:
$95 + gst *Payments by credit card incur an extra 2.9% fee, Etransfer payments have no fees.  Send Etransfer payments to info@sweetskills.ca
$5 of your registration fee is automatically donated to the local trail association.
Email for a discount code which will give you $10 off each clinic, if you are planning on signing up for more than 1.